———————————————–
Book Launch of "What Is A Hero?"
Featuring Henry E. Peavler
ATTENTION: NEW AUTHORS AND READERS OF BOOKS, If you are looking for a fun and educational way to spend an afternoon, come celebrate the publication of What Is A Hero?, an exciting new memoir from author Henry E. Peavler. Henry will be joined by his brother Dan Peavler, author of Fatherhood and the sensational new mystery thriller The Toastmaster. Explore the frustratingly wonderful world of writing and all the details involved in publishing (once you actually finish that book you've been working on for the last three years.)
We will donate $1.00 from the sale of each paperback book purchased or pre-ordered at one of the book launches, or through our website, to the Rocky Mountain Leukemia & Lymphoma Society . We will do this through the month of December.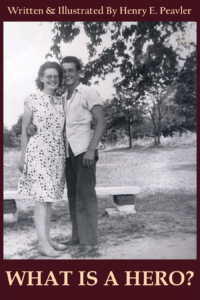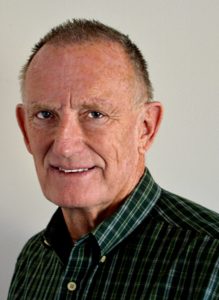 Saturday, December 3, 2016, 2:30-5:00 p.m
Bennett Library 495 7th St, Bennett, CO
Saturday, December 10, 2016, 2:30-5:00 p.m.
Koebel Library 5955 S Holly St, Centennial, CO
Both events are free and open to the public. There will be a book sale, signing and mixer along with a short program. Come any time. We would love to see you at one of the events or both of them. Bring the expectation of being entertained and maybe learn something new.
Sign up for our newsletter so we can notify you of upcoming events. www.LivingSpringsPublishers.com
"What Is A Hero?" is the story of Henry's fight to survive Lymphoma cancer. He shares the diaries he wrote and the illustrations he drew while fighting the deadly disease. Interspersed with the diaries are stories of Henry growing up as a baby boomer, experiencing the sexual and drug revolution, the Vietnam war and the aftermath of World War II. The focus of his memoir is on his mother, who when faced with personal tragedy and financial hardship, managed to keep her family together against all odds. The lessons she taught were invaluable in Henry's fight with cancer.
ABOUT THE AUTHORS:
Henry Peavler is a Real Estate Developer, self-proclaimed philosopher and humorist and an avid golfer. He was born in Springfield, Missouri and raised in eastern Colorado. He moved to Austin, Texas in 1973 where he raised his five children. He now divides his time between family in Austin, Texas, Denver, Colorado, Iowa City, Iowa and Mazatlan, Mexico.
Dan Peavler lives in Littleton, Colorado with his wife Helen. He grew up on the eastern plains of Colorado in the small town of Bennett. He graduated with a BA in Psychology from the University of Colorado in 1975. He has worked as a counselor, a coach, a real estate broker, and a bricklayer. He published his first book "Fatherhood a Journey Through" in 1997. His second book The Toastmaster will be available December 2016.