---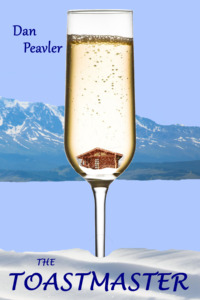 Paperback $17.99 $12.50 U.S. (S&H included)
For orders outside of the United States please email for price.
Kindle ebook is available on Amazon
Download an order form
Dallas reporter Tanya Springfield has been tasked with writing a story about the unique events of the people from Medicine Bow, Texas. The characters are brought to life as Tanya delves into their stories. We are taken into a world of mystery and intrigue, where we find that love and friendship can conquer pain and disappointment.
The Toastmaster is a captivating story of the triumphs and struggles of ordinary people. Medicine Bow, Texas is emblematic of the extraordinary nature of success and failure that can be found within most any community in America. It is a story of love, loyalty and survival.
Really enjoyed the book
★★★★★
"
Once I got started I couldn't put the book down.
"
Good book
★★★★☆
"
It was hard for me to get into the book for the first couple of chapters. Once I got to know the characters I had trouble putting it down. I enjoyed it very much.
"
The Toastmaster
★★★★☆
"
Toastmaster was a great read! I would agree with Bill that it took a bit to figure out the characters. Reading might have been made easier, if a character list with a short description was included. There were also a couple of spots where Troy was listed, but I think it should have been Maliki. (on p.117 "Did you sleep well?" asked Troy; and p.251 Troy heard her speaking for over an hour to his grandmother...). I absolutely loved the way Toastmaster ended ! Some writers seem to be in a rush just to complete their book, but Dan Peavler took his time in letting the plot play out and even allowed us a look several years later.
"
Please leave a review